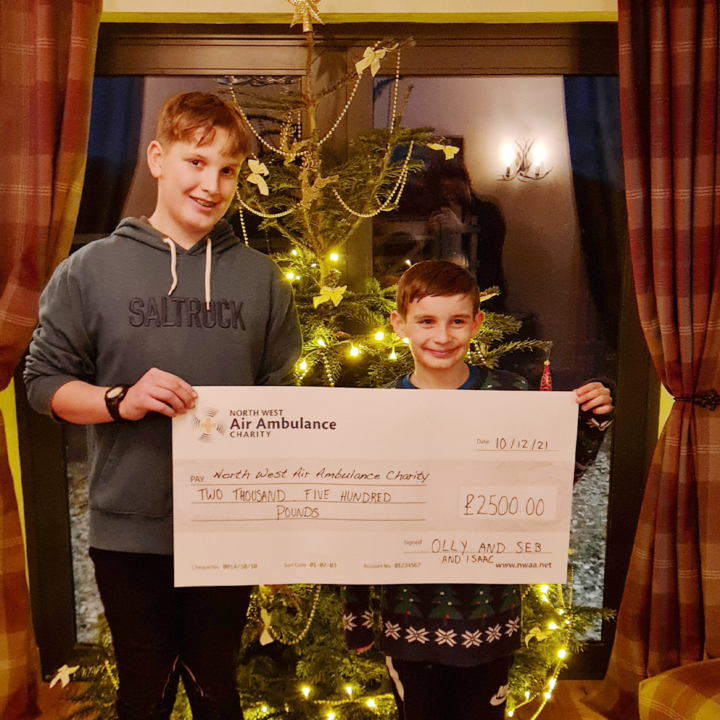 After receiving treatment from North West Air Ambulance in January 2020 following a fall, 13-year-old Olly and nine year old Seb Cliffe, alongside their mum and dad Natalie and Mark Cliffe, took part in a number of events, fundraising a massive £2,500 for the charity. 
Each member of the Cliffe family has played their part in fundraising. Mark and Olly took part in a 50-mile bike ride, Seb alongside his brother and dad rode 12 miles on his bike. Mum Natalie took part on the Three Peaks Challenge and the boys with the help of school friends ran 5k! 
The family have raised a total of £5,000, with funds split between the charity and Alder Hey Children's Hospital, and are planning to do even more in 2022! 
Natalie Cliffe said: "We really wanted to fundraise for the charity. Olly and Seb's accident was such a dramatic moment, and the boys knew how much their treatment will have cost, so we wanted to give back. You don't know how important the charity is until you need them."
Thanks to Olly, Seb, Natalie, Mark and all their friends for helping to raise vital funds.
Inspired by the Cliffe family and friends? Take a look at some of the exciting ways you can help fundraise.