Friday 8 July 2022 marks the first International Paramedic's Day – an opportunity to recognise and celebrate the work carried out by paramedics and first responders around the world. We're proud to have a crew of committed and dedicated advanced paramedics helping to save lives by providing enhanced pre-hospital care to patients on a daily basis. To find out more about our paramedics, we sat down with Critical Care Paramedic Deborah to hear about why she chose this career, and why she is #ProudToBeAParamedic.
Why did you become a paramedic?
I chose this career path because I want to help people! I enjoyed Biology at school and learning about the human body. I also really enjoyed maths and problem-solving. I am quite an active and social person so could in no way imagine myself sitting in an office or working from home.
What inspired you to work in emergency care?
I was brought up believing that I could be anything I wanted to be. My mam enjoyed watching Dr Quinn's medicine woman and Casualty so maybe it stemmed from there! These days my daily inspiration comes from the supporters of the charity. The fact that we are even here, able to offer such incredible service, is all thanks to the hard efforts of our supporters. So, thank you, everybody!
What do you enjoy about working for the North West Air Ambulance Charity (NWAA) as a HEMS Paramedic?
I most enjoy the team we have at the NWAA. My colleagues are absolutely fantastic. I learn so much from them every day. The way our shifts work means that we don't work with the same person all the time, so the variety is nice.
What is the most inspiring thing I have done during my time at NWAA?
I don't feel like I have done one specific thing. I try to be a good team member. I definitely do my bit when it comes to day-to-day base jobs when I'm not on a call helping a patient. I get involved in charity fundraising; I hiked up mount Snowdon at midnight with my colleague Adam – in the rain, wind, and snow! I was also the first HEMS paramedic in NWAA to work the first enhanced pre-hospital care shift, I completed the first COVID ICU transfer when we started the transfer service during the first wave of COVID. I was also the first paramedic in NWAA to assist with a pre-hospital thoracotomy!
What have you learnt about yourself while working for NWAA?
I have realised that I am quite resilient, and this is something I didn't recognise within myself before working here. I also have a "let's get on with it" attitude.
What would you say to anyone interested in working in emergency care?
It depends on where you are in your career. For me getting onto the paramedic course at University was difficult. The number of applicants vs course places is crazy! So, I would advise studying hard but also doing something outside of study to make you stand out and give you people skills/experience. Why don't you consider volunteering for the NWAA charity!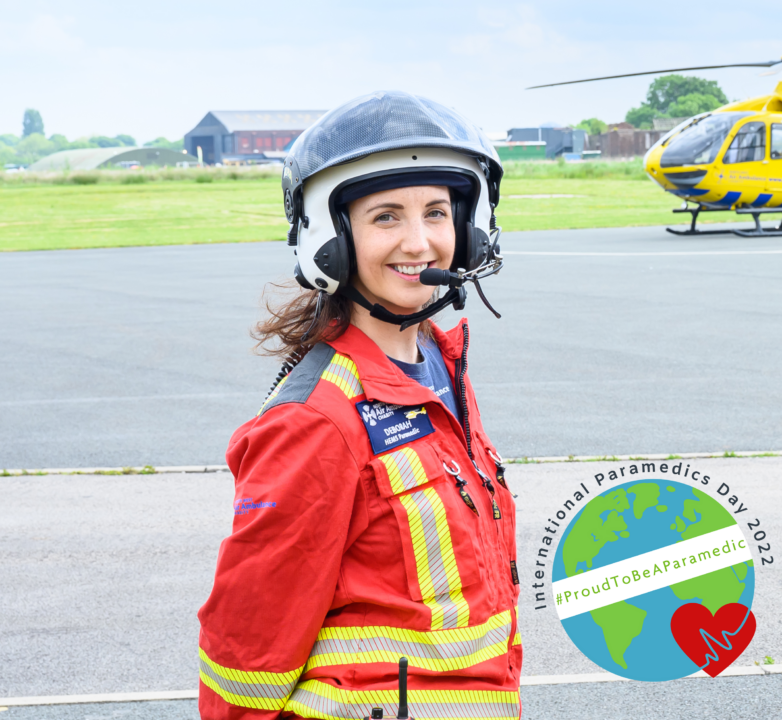 #IPD2022 #InternationalParamedicsDay #ProudToBeAParamedic