Merseyside farmer, Olly Harrison, has raised over £30,000 for the North West Air Ambulance Charity, with his fantastic Birthday Bumper Fundraiser.
Over the past year, Olly has been asking people to donate money to the North West Air Ambulance Charity as part of his 'Birthday Bumper'. He then writes the names of those who have donated on the bumper of his tractor. So far, he has raised over £32,000 with over 2,500 people donating to his JustGiving page.
Two critical care paramedics, Andy and Steve, from the North West Air Ambulance Charity crew went to visit Olly at his farm on Water Lane, Prescot on Sunday 16th April; to say thank you for the amazing fundraising he has done and to join him in his YouTube blog. One of our paramedics even had a go at driving one of Olly's tractors.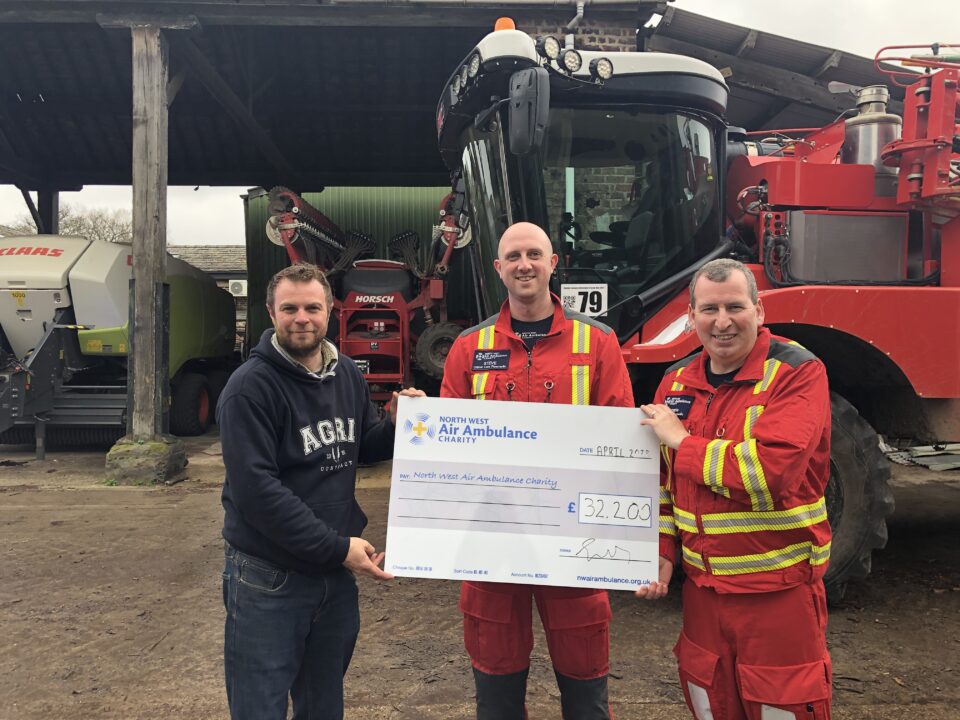 Lead Critical Care Paramedic Andy said: "We spent the day with Olly, who's done a lot of fundraising on our behalf using his YouTube audience. It's fantastic, the amount of money that people have donated to the North West Air Ambulance Charity, to keep us flying and also, just raising awareness that we are a charity, we receive no NHS or government funding.
"And the best bit of all is I got to drive a tractor today, which I'm dead excited about!"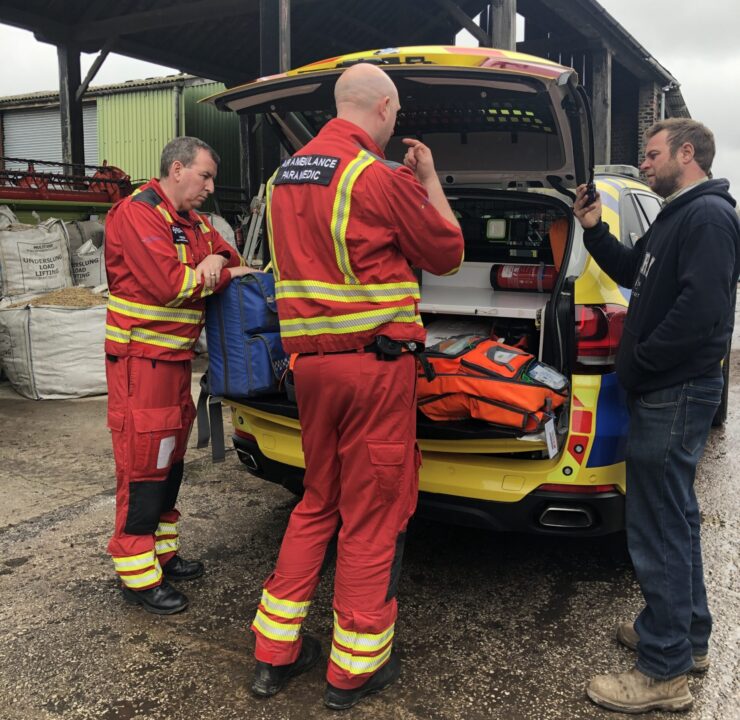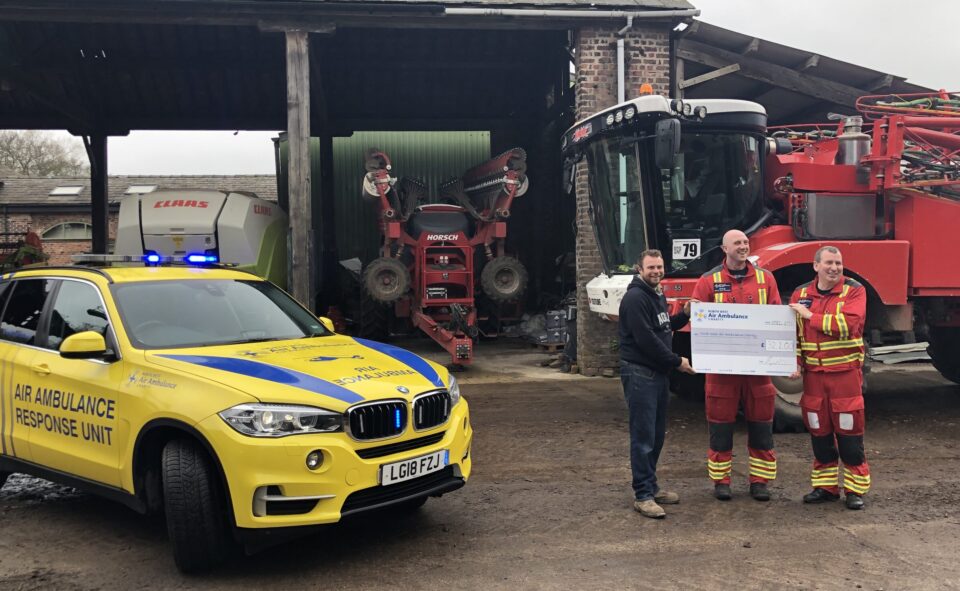 Olly has continued to support the charity for over three years now. His fundraising first started with an extraordinary sunflower maze with a £10,000 donation to the North West-based charity.
He said: "Why have I done it for the air ambulance? If I was injured in the field, there would only be the air ambulance that would be able to get to us, so I thought it's important to look after it.
"It's obviously charity funded, if people like me didn't raise money, then we wouldn't have it would we? It's also easy, people send me the names for their birthdays, and I write them on in marker pen, some days we raise £200 to £300 a day!"
The North West Air Ambulance Charity is not part of the NHS and receives no government funding. In the last year, the charity has been called to over 300 incidents in Merseyside alone.
Donations from supporters enable the charity to continue bringing pre-hospital care to the roadside and treat the most ill or injured patients across the North West region.