Nicola, 38, had been visiting the local Christmas lights switch-on with her family. As she was putting her daughter, Emily, into her car seat, Nicola collapsed. She was unresponsive and had stopped breathing.
What was a Christmas tradition for their family had become a nightmare. Nicola's husband, Ben, began performing CPR. Within minutes, members of the public offered their help. When the paramedics arrived, they gave shocks via a defibrillator to try and restart her heart.
Critical Care Paramedics Mikey and Lee from the North West Air Ambulance Charity saw the call come in for a 38-year-old female in cardiac arrest. They mobilised immediately in the critical care vehicle and within 20 minutes they'd arrived at the scene.
Nicola was still unresponsive when the crew arrived, and both Mikey and Lee worked hard to try and restart her heart.
They administered a further shock as Nicola had an extremely rare heart rhythm. Her heart briefly started, and then a second cardiac arrest followed. She required a further shock, and after a brief round of CPR, her heart started beating again.
The Charity's critical care paramedics were then able to give Nicola drugs to sedate her and protect her brain function as they accompanied her in the ambulance to hospital. Without their lifesaving intervention, Nicola wouldn't have survived.
During her stay in hospital, Nicola was fitted with an implantable cardioverter defibrillator (ICD), and she was able to make it home for Christmas with her family.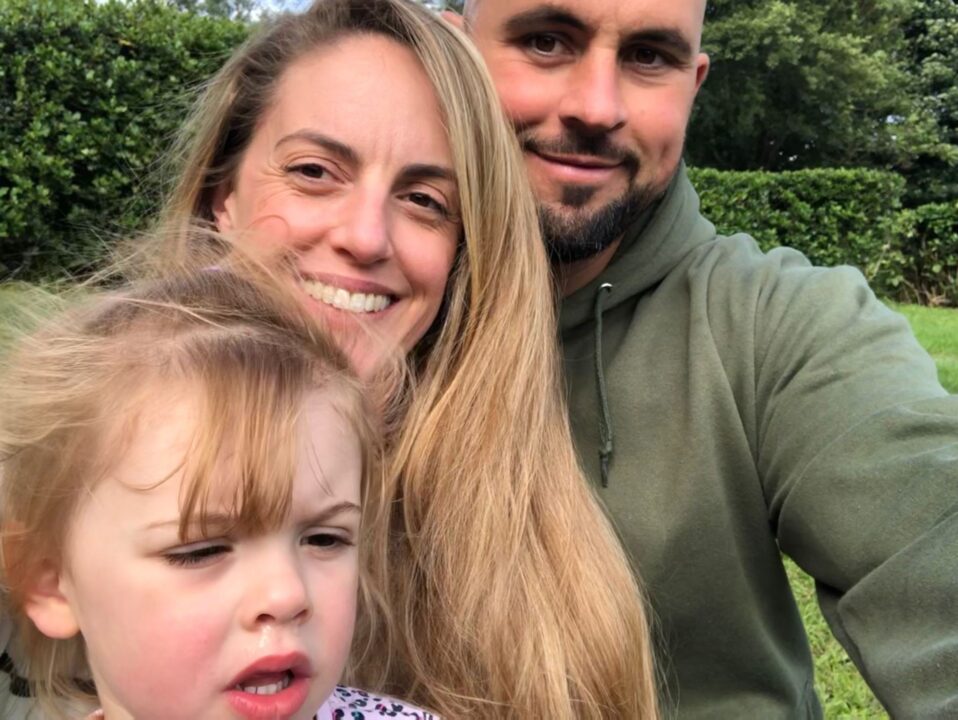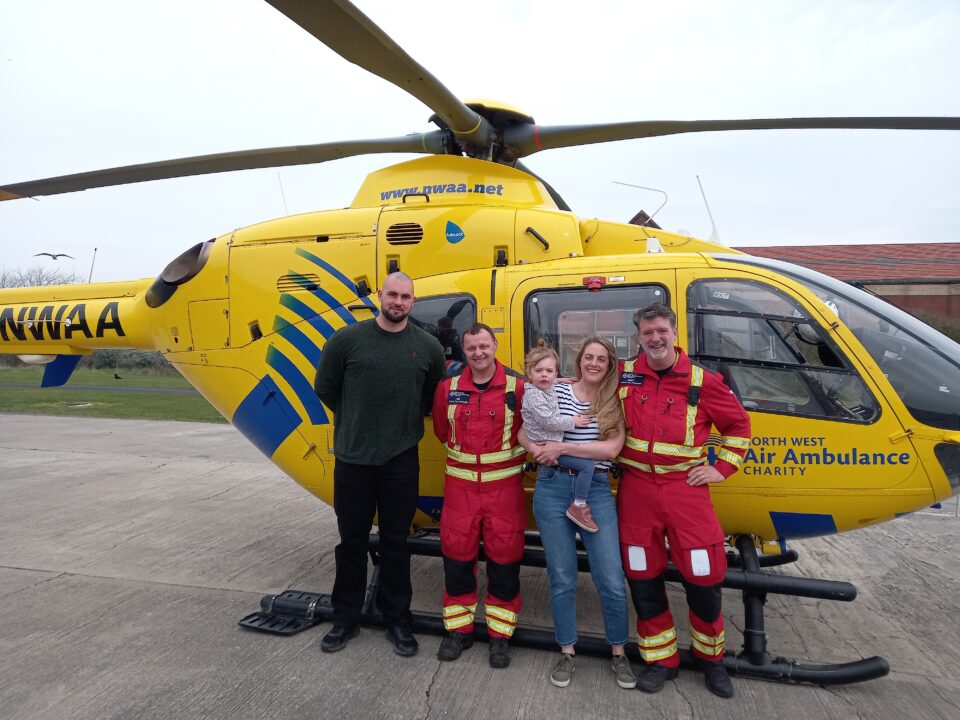 One year on, and Nicola has fully recovered. She is saying thank you to the North West-based charity that saved her life by launching their Christmas Campaign, 'Message in a Bauble'.
Nicola and her family recently visited Mikey and Lee at the Charity's air base to thank the team for saving her life.
She said: "There never seem to be enough words or the right words to thank Mikey and Lee; they are heroes to us, and I'm sure to countless other families. We couldn't believe it when we found out you were a charity-run organisation.
"If it weren't for Mikey and Lee, there's a very high possibility that I wouldn't be here now, I wouldn't be able to watch Emily grow up, and she wouldn't have a mummy."
Ben, Nicola's husband, said: "When Mikey and Lee arrived at the scene, although it was obvious how critical the situation was, I had a feeling of reassurance from them that was a relief from the absolute panic I was feeling. Because of them, Nicola is still here with me and Emily."
The 'Message in a Bauble' campaign will give everyone across the North West a chance to say thank you and pass on festive messages to the crew members, who will be working as usual over the Christmas period.
Critical Care Paramedic Lee said: "When leaving the hospital at the time of the incident, we both said how much of an excellent Christmas present it would make for them to be together as a family and Nicola fully recovered."
Critical Care Paramedic Mikey said: "I think both of us wanted to see Nicola home safe, I remember talking about the impact; her young daughter still has a mum, and her husband still has a wife. Meeting the family was great; I don't think I will ever be able to express how either of us felt seeing them all together laughing and joking."
For more information, and to find out how you can get involved with the 'Message in a Bauble' campaign, head to nwaa.info/baubles 
You can also watch Nicola's story, head to https://www.youtube.com/watch?v=tkl6uq4seFI