Karen Woods is one of 500 outstanding volunteers to be chosen as the nation's Coronation Champions.
An outstanding volunteer from Blackburn has been recognised by Their Majesties, The King and The Queen Consort as part of the official Coronation celebrations in conjunction with Royal Voluntary Service.
Karen Woods is a retail volunteer with the North West Air Ambulance Charity and has been recognised for her immense contribution and crowned a Coronation Champion. This follows a call out to the nation to nominate their volunteer heroes. Almost 5000 entries were received, with nominations made for individuals aged 14 up to 103.
Karen impressed judges with her commitment to the lifesaving charity. Karen can often be found greeting customers in the Preston Old Road store, in Blackburn, making sales, offering exceptional customer service, and making customers and volunteers alike feel valued and part of the charity's lifesaving mission. Her dedication to the Blackburn charity store and her support of other volunteers has made a huge difference over the last five years.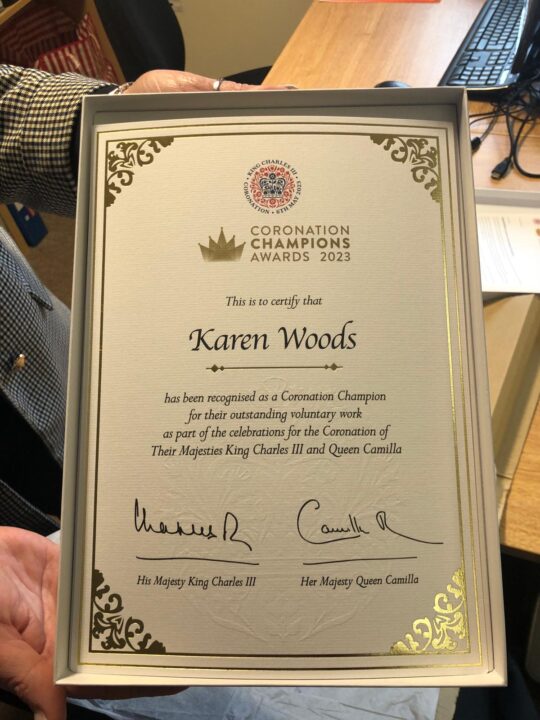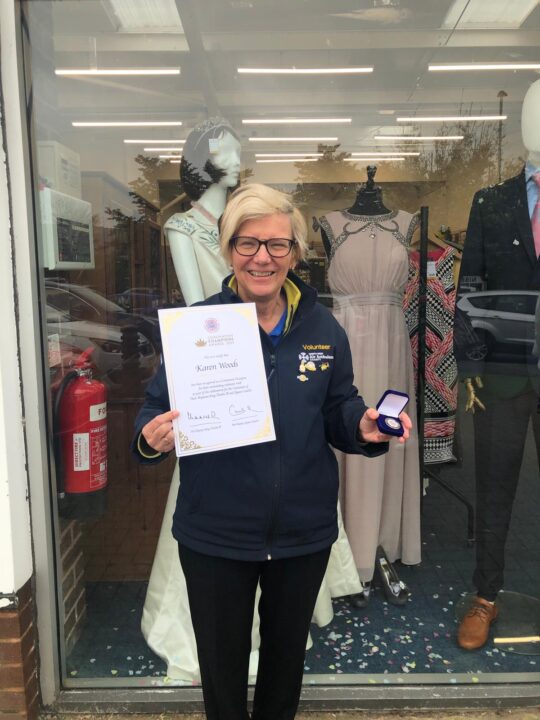 With the support of Her Majesty The Queen Consort, a passionate advocate of volunteering and President of Royal Voluntary Service, the Coronation Champions Awards were launched to recognise exceptional volunteers from across the country at this momentous point in history. Across the UK, 500 Champions dazzled the judging panel with the impact of their work, their inspirational stories and unwavering commitment to volunteering.
All Coronation Champions, including Karen, have been invited to attend an official Coronation event and Karen is looking forward to attending a Coronation Garden Party (3rd of May) in the run-up to the main event. She will also receive a specially designed, official Coronation Champions pin and a certificate signed by Their Majesties.
Commenting on becoming a Coronation Champion, Karen Woods said: "I was shocked when I received the award email, there are lots of volunteers that do wonderful things for the charity, but I'm honoured to have been selected and am excited to be representing our lifesaving charity at a Royal Garden party. It's such a special occasion and I'm delighted to be a part of it, I've even bought my fantastic garden party outfit from our Blackburn shop and I'm sure Their Majesties will approve."
The Coronation Champions Awards invited people across the UK to nominate their local volunteering heroes who are going the extra mile.
Catherine Johnstone CBE, Chief Executive of Royal Voluntary Service said: "We were completely blown away by the response to the Community Champions Awards and the huge volume of amazing nominees put forward. Our judges had a tough job selecting just 500 Champions from an array of thousands of inspirational individuals, who all deserve to be recognised and commended.
"Each of our Coronation Champions displayed a commitment and contribution that far exceeds any expectation and we're overjoyed to honour and thank them during this exciting point in history."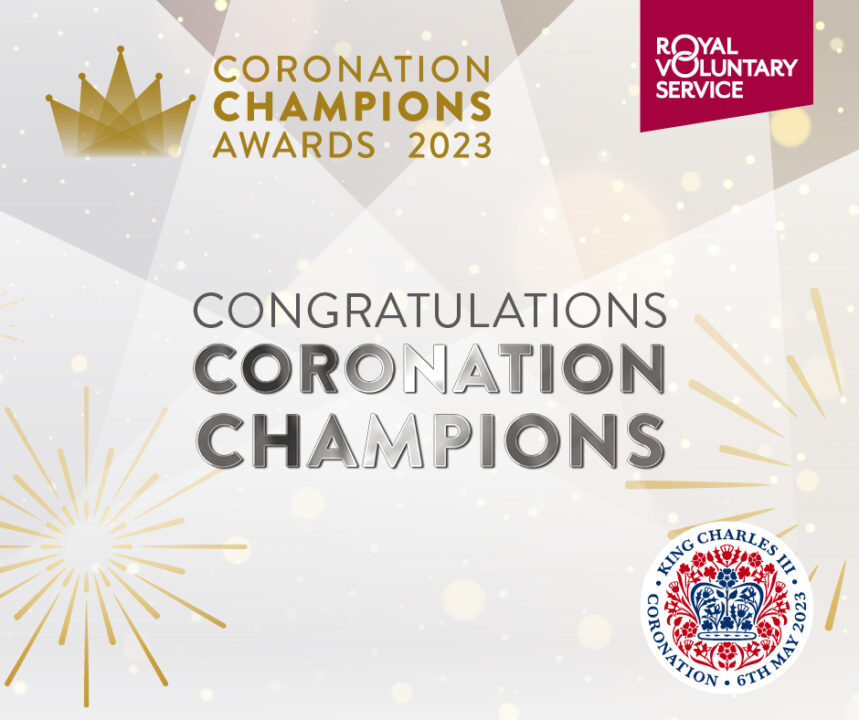 Those feeling inspired to try volunteering themselves are encouraged to take part in The Big Help Out on Monday 8th May. The Big Help Out is another official Coronation project, aiming to encourage newcomers to volunteering, bring communities together and create a lasting volunteering legacy from the Coronation weekend.
The North West Air Ambulance Charity is hosting a Big Help Out event at the Blackburn store on the 8th of May between 10 am and 3 pm. If you have a couple of hours spare and would like to join in, please email volunteer@nwairambulance.org.uk or call Volunteer Co-ordinator Mike on 07394 855588.