The staff at a North West construction company have chosen the North West Air Ambulance Charity as their charity of the year in honour of a colleague's sister who was treated by a crew following a hit-and-run incident.
Ruby Cropper, aged 11, from Radcliffe, near Bury, was critically injured in August 2020, when she was struck by a speeding motorist while crossing a road with a friend to go to a nearby park.
She suffered severe head injuries and was treated at the scene by the North West Air Ambulance Charity's crew before being taken to hospital, where she passed away two days later.
The motorist drove off but later handed himself in, and in February last year he was jailed for five years after being found guilty of causing death by dangerous driving.
Following the tragedy, Ruby's family donated her organs in accordance with her own wishes, and three lives have been saved so far. This led to Ruby being posthumously honoured with the Order of St John UK Award for Organ Donation. Her family accepted the honour on her behalf.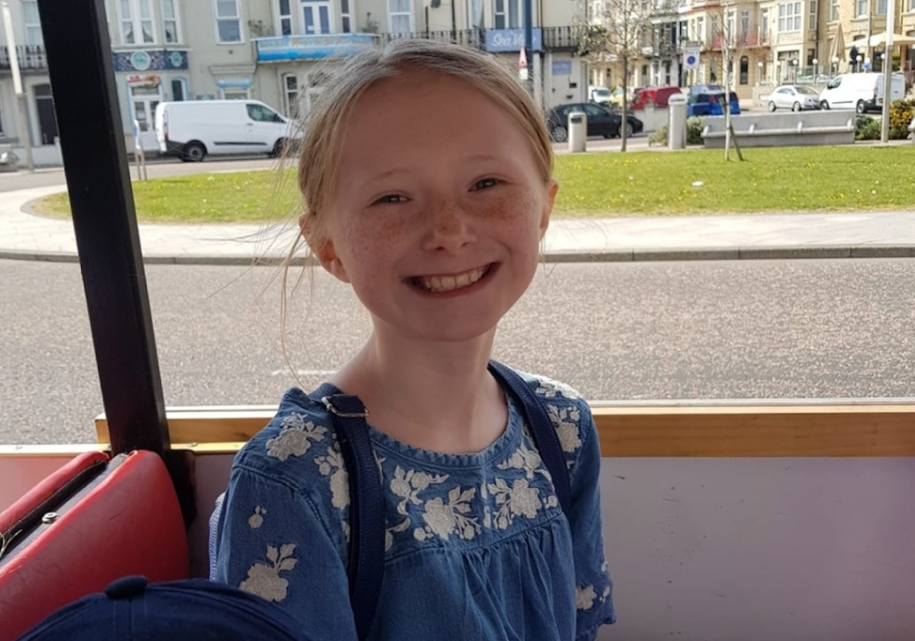 Ruby's brother Ryan Veitch, aged 26, is a business services assistant at Salford-based MC Construction and nominated the NWAA Charity as the company's charity of the year for 2023.
Ryan said: "The crew who attended the incident were amazing. They were on the scene within 15 minutes and dealt with the situation very well to give Ruby the best chance of survival. They also helped to keep my mum calm at what was an incredibly traumatic time, and reassure her that Ruby was in the best hands.
"I will always have a lot of respect for the charity. It's a wonderful cause and an organisation which has a special place in my heart. It functions with no government funding, and I want them to be able to continue their work and support them wherever possible.
"I think it's fantastic that the staff at MC Construction have voted NWAA Charity as our charity of the year. Everyone at the company has been really supportive. We're like one big family here and hopefully we will be able to raise a lot of money."
Ryan paid tribute to Ruby, saying: "She was a sweet little angel. She had a very caring nature, she was funny, witty and always laughing. She was clever and a star student at her school.
"She is greatly missed by everyone who knew her. I wear a necklace containing her ashes so she is always with me."
Ryan is planning a series of fundraising events and activities involving MC Construction during the course of the year.
The North West Air Ambulance Charity's helicopters and rapid response vehicles operate 365 days a year, with highly-skilled specialist doctors and paramedics on board providing enhanced pre-hospital care and hospital transfers to patients across the entire north west – an area covering 5,500 square miles with a population of over eight million people.
Since it launched in 1999, the charity has been called to over 22,000 missions across the region, with the service called out an average of seven times a day.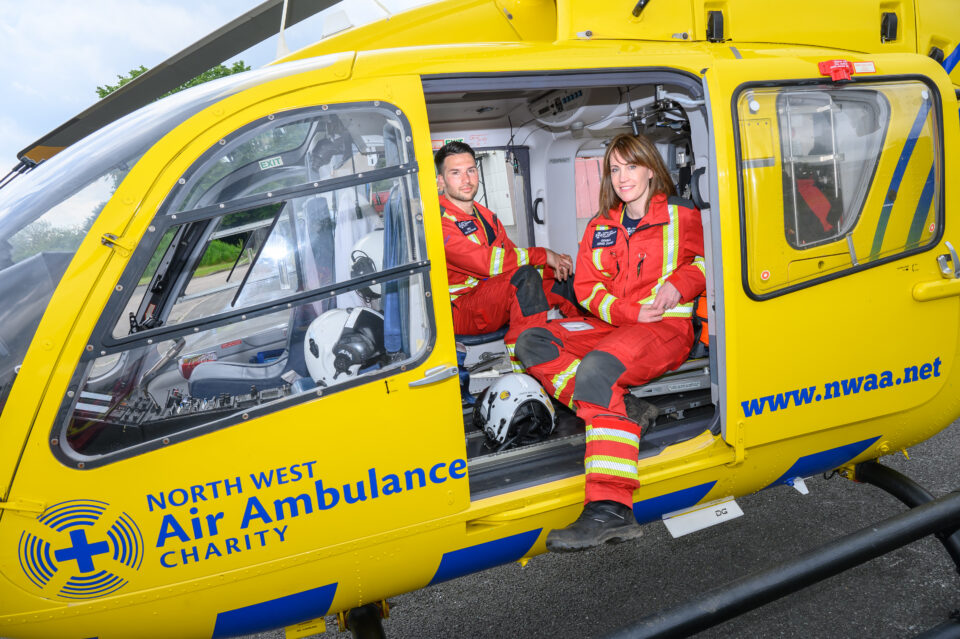 It is completely reliant on public and corporate donations to keep it operational and helping to save lives, needing to raise over £9.5m a year to support its lifesaving service.
MC Construction director Chris Purcell said: "We're extremely pleased to be supporting North West Air Ambulance Charity as our charity of the year.
"Everyone at the company has been touched by the tragic loss of Ruby, and this is a way of showing our support for Ryan and his family too.
"The charity provides a service which is vital for the region, and we hope that the money we raise will make a significant difference."
Amy Hulston, NWAA's head of high value giving and corporate, said: "We are hugely grateful to MC Construction for choosing to support North West Air Ambulance Charity.
"With support from companies such as MC Construction, we are able to bring the hospital to the patient across the region. We are looking forward to supporting all of the company's fundraising efforts throughout 2023."