Krazy Races, the popular, free-to-attend national soapbox derby that welcomed over 15,000 locals in Northwich earlier this year, has confirmed that The North West Air Ambulance Charity will become its new headline charity partner for the event which is set to return to Town on Sunday 16th July 2023.
The North West Air Ambulance Charity brings the hospital to the patient. With three helicopters and four critical care vehicles the crew of consultant level doctors and HEMS critical care paramedics, provide enhanced pre-hospital care and hospital transfers to patients across the North West. Events like this provide an opportunity to help raise the £9.5 million that's needed each year for the service to remain operational.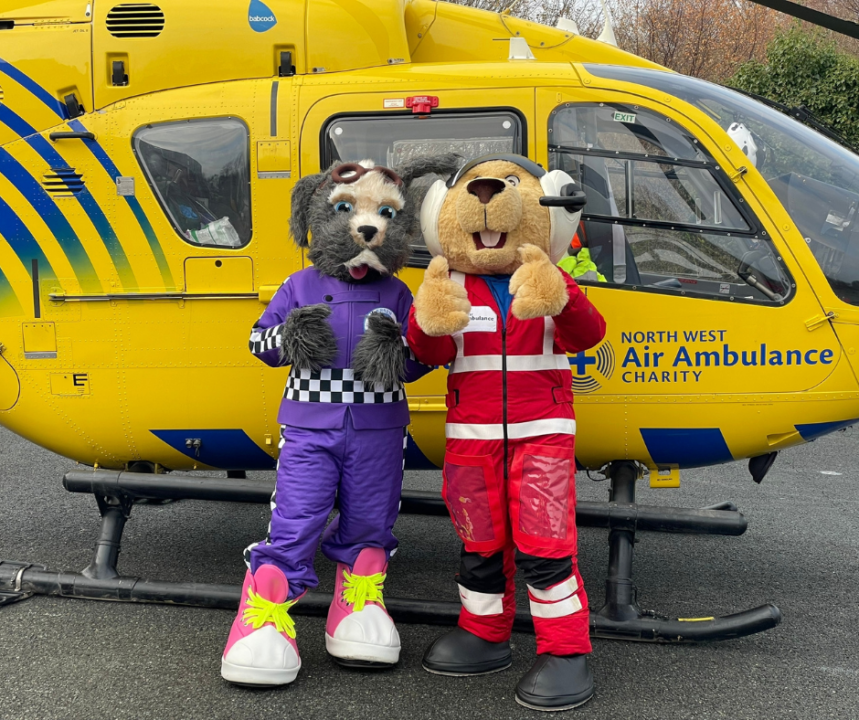 The national award-winning soapbox derby event sees a mixture of local and business teams, build and race weird and wacky soapboxes through the centre of towns and cities while raising money for local charities. Since the event's creation back in 2018, Krazy Races has raised over £40,000 for local charities and good causes. Every team who enters a soapbox raises money for a local charity close to their heart with the event backing a headline charity partner who has a big presence on and leading up to the day.
In 2022, Krazy Races partnered with national charity Macmillan Cancer Support for all its Summer events. The partnership allowed the charity to collect and receive funds through several revenue streams including; car park donations, event brochure money as well as hundreds of pounds through cake sales and raffles. The final total for the year for Macmillan and other local charities is over £30,000.
Sarah Belcher, Founder & Creator of Krazy Races; "Our Krazy Races events are all about raising as much money for local charities as possible while giving families a fantastic free day. We work closely with our headline charity partner to help integrate them into the heart of the event, giving them as many opportunities as possible to raise as much as they can! Our event is all about giving people of all ages a bit of magic and a unique experience and we are over the moon to be working with such an incredible charity for our second Northwich Krazy Races event."
Danny Daynes, Cheshire Regional Fundraiser from North West Air Ambulance Charity; "Everyone at North West Air Ambulance Charity are very excited to be involved with this Krazy event. North West Air Ambulance Charity receives no NHS or government funding, and relies solely on the generosity of our supporters. We look forward to working with the Krazy Races team to bring this unique event back to Northwich, making the event bigger and better, in order to raise more funds for North West Air Ambulance Charity in order to keep us flying to save lives. We are extremely grateful to Krazy Races for their support and cannot wait for 16th July 2023!"
Northwich Town Mayor, Cllr Graham Emmett, said; "We are so looking forward to Krazy Races coming back to Northwich for its second year and thrilled to have North West Air Ambulance Charity as the headline charity partner for the event. Please come and have a fantastic day while supporting your local Air Ambulance charity and local businesses in the town, look forward to seeing you at this Krazy event. Northwich Krazy Races will be coming to Town on Sunday 16th July with headline partner Northwich Town Council."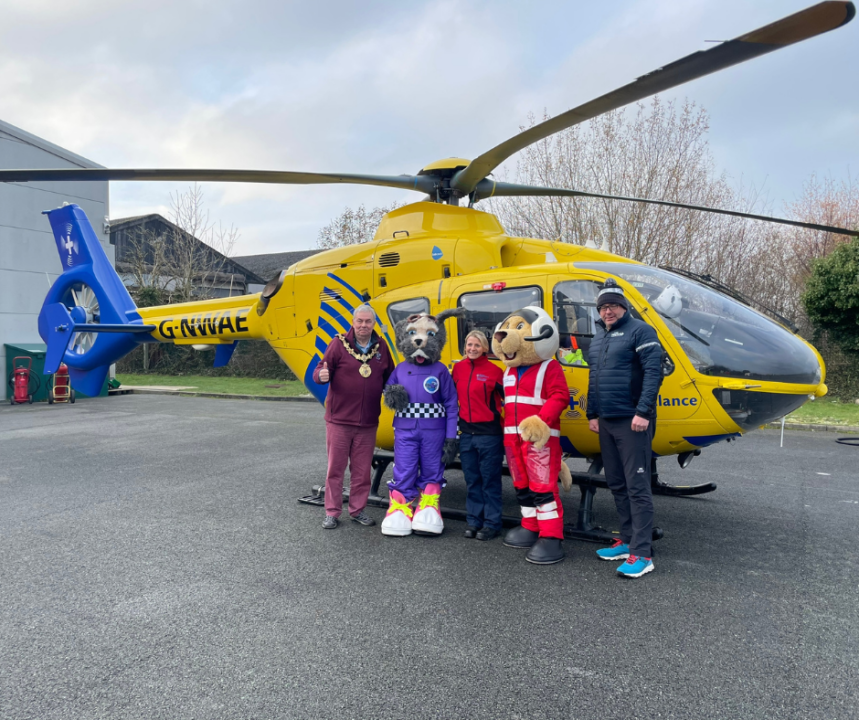 Team spaces are now open, for more information visit www.krazyraces.co.uk