A Cheshire travel company is launching holiday packages, where a portion of the money paid will go to the North West Air Ambulance Charity.
360 Loyalty, is working closely with travel partners to ensure they provide holidays to customers and also give donations to the North-West-based charity when a travel arrangement is booked.
Managing Director of 360 Loyalty, Kevin Coles said: "I have been in travel for over 30 years and for the last few years running my own business specialising in loyalty programs for the retail industry.
"We saw an opportunity to use the same technology to benefit this amazing charity and donate a portion of each customer pound spent with us to the North West Air Ambulance Charity."
Booking a holiday with 360 loyalty, either online or over the phone, will generate a donation to the charity. The travel company works closely with travel partners for assured pricing and availability for their customers. They also partner with other tour operators such as Jet2Holidays, EasyJet Holidays and TUI and will donate a portion of the total cost of your holiday to the lifesaving charity.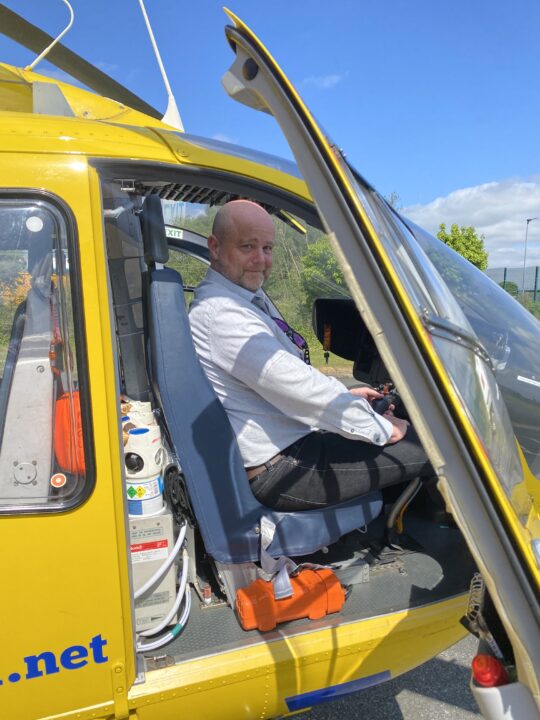 In 2019, Kevin's brother-in-law had a serious accident, which resulted in him breaking his back. His family called 999 and soon after, the charity's helicopter landed close by in a school field to attend the scene. A decision was made, by the critical care paramedics to take him to hospital by ambulance.
Kevin said: "We were amazed at how much pre-hospital care was provided by the North West Air Ambulance Charity. Apart from the terrible accident of my brother-in-law, one thing stuck in my mind… We had all assumed that it was an NHS service, it's not, it's a charity!
"If it wasn't for the funds raised by the charity, that day in November could have turned out much differently."
Rachel Bates, Corporate and Trusts Manager at the charity said: "We are delighted to be chosen to benefit from this innovative initiative and look forward to working with 360 Travel and their partners. We do not receive any government or NHS funding to support our lifesaving service for the people of the North West and this will help us to keep flying to save lives. This project will raise both funds and awareness as well as being a great perk to our loyal supporters who can enjoy a fantastic holiday and support North West Air Ambulance Charity."
Kevin recently visited the North West Air Ambulance Charity at their Manchester Airbase in Barton, he met with the corporate team and the crew on shift.
He continued: "Of course, having an ethical side to the business gives you a great feeling, when you can give something back.
"But while working on this partnership and spending much more time with the team at the North West Air Ambulance Charity, it's become almost a personal mission to help as much as I can. And the best way I know how to do this is through travel!"
For more information on how you can get involved with the North West Air Ambulance Charity and book yourself a holiday in aid of their lifesaving work, head to – 360 Loyalty – North West Air Ambulance Charity (nwairambulance.org.uk)